About the author
PSD2 deadline is approaching fast and banks have more and more questions about where the real opportunities lie. We are facing technology decisions to achieve PSD2 compliance, but also the pressure to leverage the regulation for business growth.
Bearing this in mind, we organized the second in the series of free webinars dedicated to PSD2 regulations.
It is important to discuss what is really necessary to be PSD2 compliant in 2018 and how not to fall into trap to fully digitize your operations in short time. Rather, get PSD2 ready on time and use the lessons learnt in the process to establish open banking step by step, according to your business appetite and available resources.
During the webinar, the  presenters provided actionable insights about:
Lightweight API getaway
API definitions for XS2A and PISP
Bulletproof API security
Identity and Access Management
The webinar recording is now available on demand.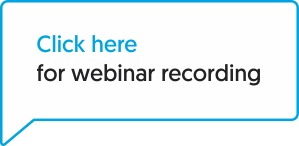 In case you missed the first webinar in this series, don't worry! You can download it on-demand and find out how to address PSD2 requirements with smart authentication solutions. Click here to download!